Summer in St. Joe is fabulous so far.  It hasn't been too hot or too rainy.  We've been able to go out almost every day and play.
Two weeks ago was the Art Fair. We picked up some steel fish.
They are now hanging on our fence looking ever so lovely.  Thanks to Greg Summers-the artist!
Last weekend was Venetian Festival.  This year, I was a judge for the sand sculpture competition.  Which is a nice change, because usually we're the ones building the sculptures.  Here's the one we picked as the winner.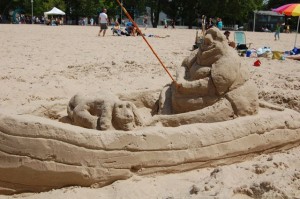 The front view.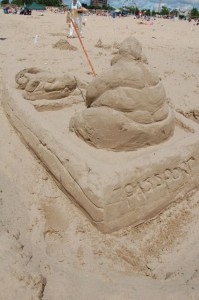 I was particularly fond of the back view.  Too cute.
This week, Miss R and I have been busy.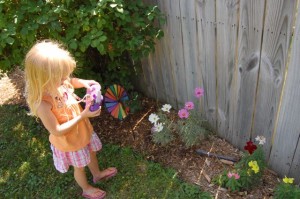 Taking pictures of the flowers,
eating raspberries,
picking raspberries (who do you think ate all of hers already?),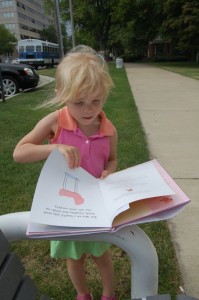 reading downtown,
and going to the park!
We've been super busy this week!  How about you?