I realize I haven't posted much recently.  I have a ton of excuses, but mostly, it's just that I had other things to do than bother taking the photos from my camera and putting them on the computer.  So, let's catch up, shall we?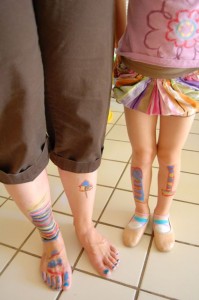 A random face painting day where I let Miss R paint on my legs while I did something else.  It really tickled.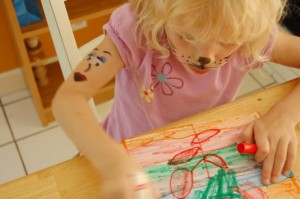 There was also a kitty face, and random arm tattoos.  Then, she was tired of face painting and resorted to the markers.
Someone found the pots and pans cabinet!
Miss R and a neighbor friend playing fairies.
And a wee little viking.  He didn't want to wear his hat.*
Hey kid, Vikings aren't supposed to smile. They are supposed to plunder and pillage.
*I've been knitting this hat for a while now.  It was much bigger than the recommended 3-6 month size.  More like a 12-18 month size with options to make it an adult size.