On this Valentine's Day, I have decided to do something that will thrill my husband more than just about any other gift.  I give him the gift of a Nerd Valentine.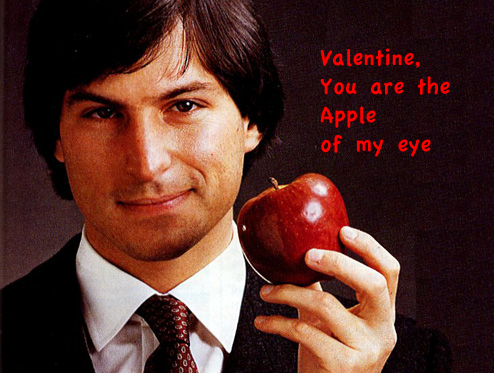 (If you aren't sure who this is, just look up "Apple" on the google machine. He's pretty famous.)
This one was pretty easy.  Picked out a picture, opened it up in Fireworks, thought and thought about something clever, used the text tool and voila! done!
Happy Valentine's Day!