For DS106 Remix week, I've been doing a few little projects on the side again.
This one is called "The Big Hip Hop: Turn Up the Cheese."  I went over to The Big Picture for this image of a little girl in an angel costume standing in a cathedral. This image is a bit "sweet" for DS106, so I tried a couple variants.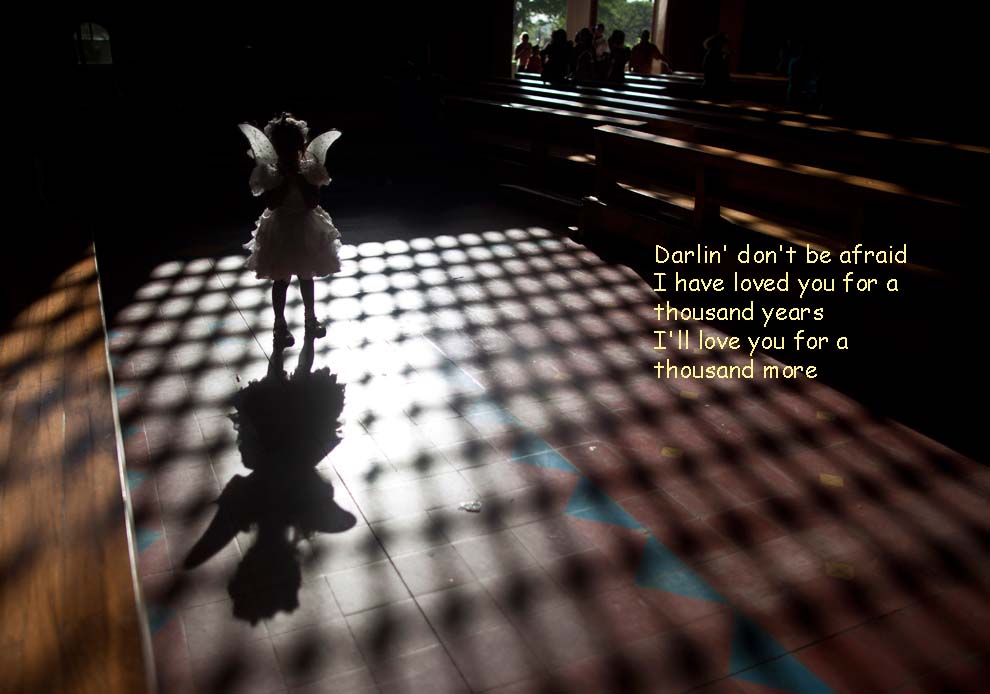 In the first, I used lyrics from Christina Perri's "A Thousand Years." I liked how it kept the  theme of Easter.  I experimented with fonts and decided on the much overused "comic sans."  Nice, but not really pushing any boundaries. This one feels beautiful without much effort, lazy even.
Then I mixed it with a Coldplay song, "Viva la Vida."
A touch of teenage angst font and still, I'm getting a nice message.  I just can't seem to cheese this up.  The little girl is just too sweet.
Ok, one more try.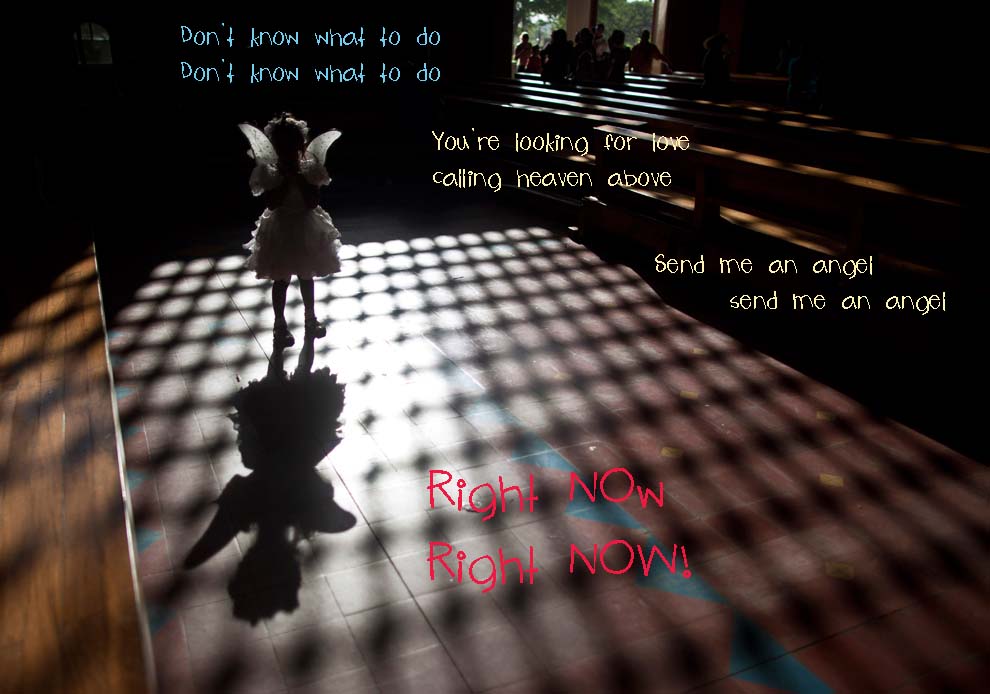 Had to dig into the way back machine for a song by Real Life called, "Send Me an Angel" from the year 1983.  (For those of you who weren't around then, here's a link)
I love the teenage angst font with the lyrics for this one.  So demanding, it really has a DS106 feel to it.
I have no idea what assignment this was, because I closed it, so there will be no tags until someone figures out which mashup this is.