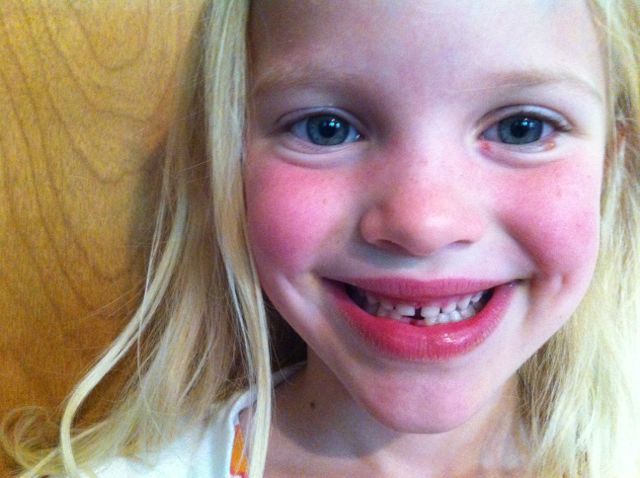 All grown up.  She lost her first tooth on Mother's Day.  She was doing a puzzle when she turns around to me with her hand out and her lips all bloody and her eyes wide with shock.
"Mom! My tooth fell out!"
Yes it most certainly did.  You have now joined the ranks of the rest of the 1st graders who have jack-o-lantern smiles.  My big girl is growing up.
After the tooth fairy visited last night (and left behind a bunch of fairy dust all over the bed), she informed me that she is so excited about school pictures NEXT FALL because she will have a whole lot more teeth missing.
I'll just be happy when all of her teeth stop wiggling at the same time. She has 4 more that are about to join their fallen comrade in the next month or so.
I can't wait for those pictures!