Over at the Rimes house, we've been busy little elves today. And since I don't have a camera, I drew you pictures.  This will be fun!
First, we cleaned Miss R's room in anticipation of the New Presents!  It kinda looked like this.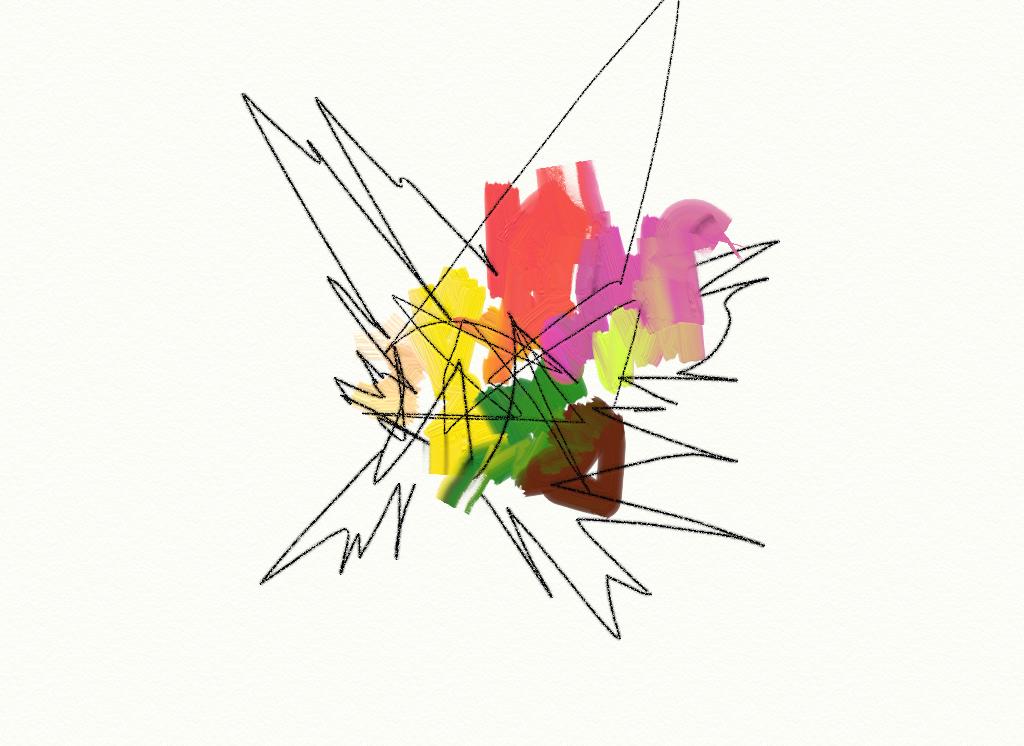 This is what her room looked like while I was cleaning.  I would clean and put something away, and then she would get two more things out and play with it.  This went on until I told her that she couldn't have any more presents unless I got to finish cleaning her room.  Then, she was a much better sport about letting me clean.
While we cleaned, Ben snowblowed 34 tons of wet snow outside.  Ok, so maybe it wasn't 34 tons, but it sure looked like it.  The 18 inches of snow we had, plus the rain we were getting this morning, totally made that stuff heavy.
This is fun isn't it?
And THEN….
We all took naps.  And I don't have a picture of that, because I was napping.
But after naps, we painted!  Miss R played with her new princess paints and painted lots of pictures of Cinderella while wearing her princess crown and earrings.
And that's what her painting looks like.
Later tonight, we will go to the church and enjoy the family Christmas Eve service.  It's a bit earlier than the midnight version, and a little more friendly to small people.  We will probably eat more cookies, fudge, and Chex Mix (thanks Schillios!) and sit around the fire.
**Thanks to Art Rage for the great art program!  It's a free download, I highly recommend getting it and playing around.