For Valentine's Day, Ben bought me a Bamboo tablet.  I've been having such fun with it.  I went ahead and cartooned Ben using Adobe Illustrator and my new tablet.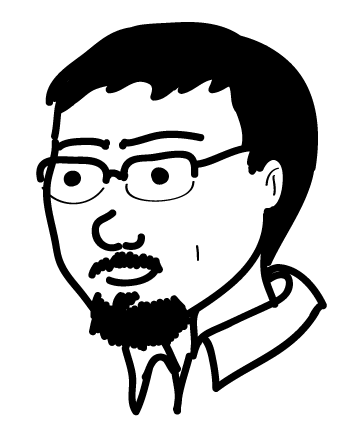 This isn't a DS106 assignment, but it totally should be. Cartoon You!
I've been drawing Ben as a cartoon for a few years now, but it's so much better with the tablet.  He looks all professional and digital now.  If he's really cool, he'll use it as one of his avatars somewhere online.  That would totally make my day.